ABOUT OUR COMPANY
Chongqing Yuneng Oil-Filter Manufacturing Co., Ltd.is a new and high-tech joint-stock enterprise established on the basis of the former Chongqing Yuneng Oil-Purifier Factory. Our company, covering an area of about 14,500 square meters, specializes in the R&D, manufacturing, and marketing of turn-key projects in oil purification, water and gas filtration, and other reclamation products.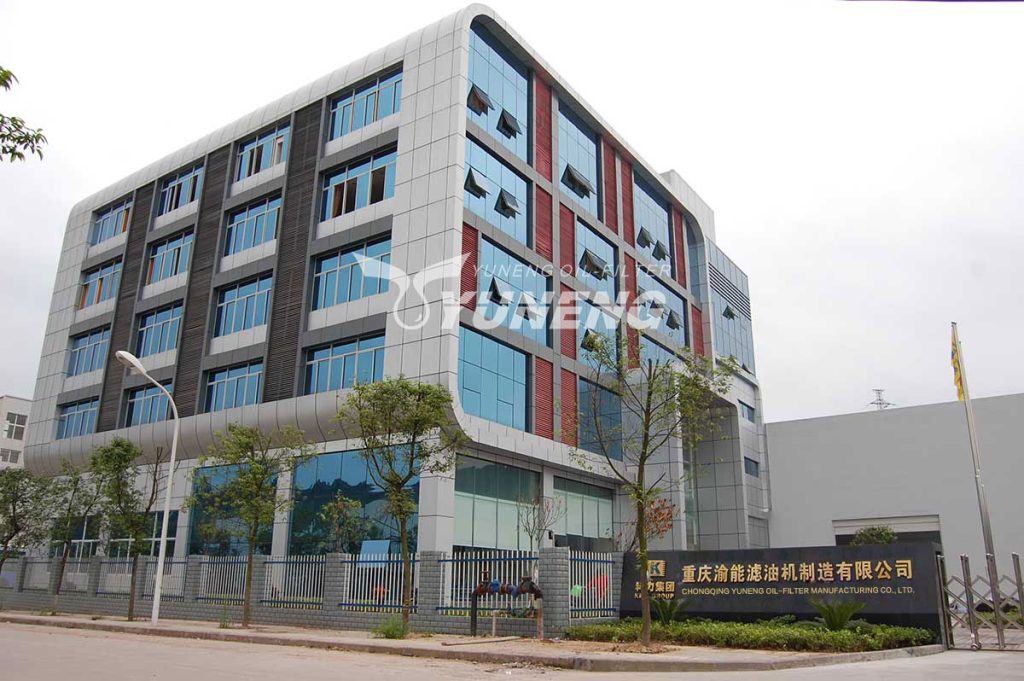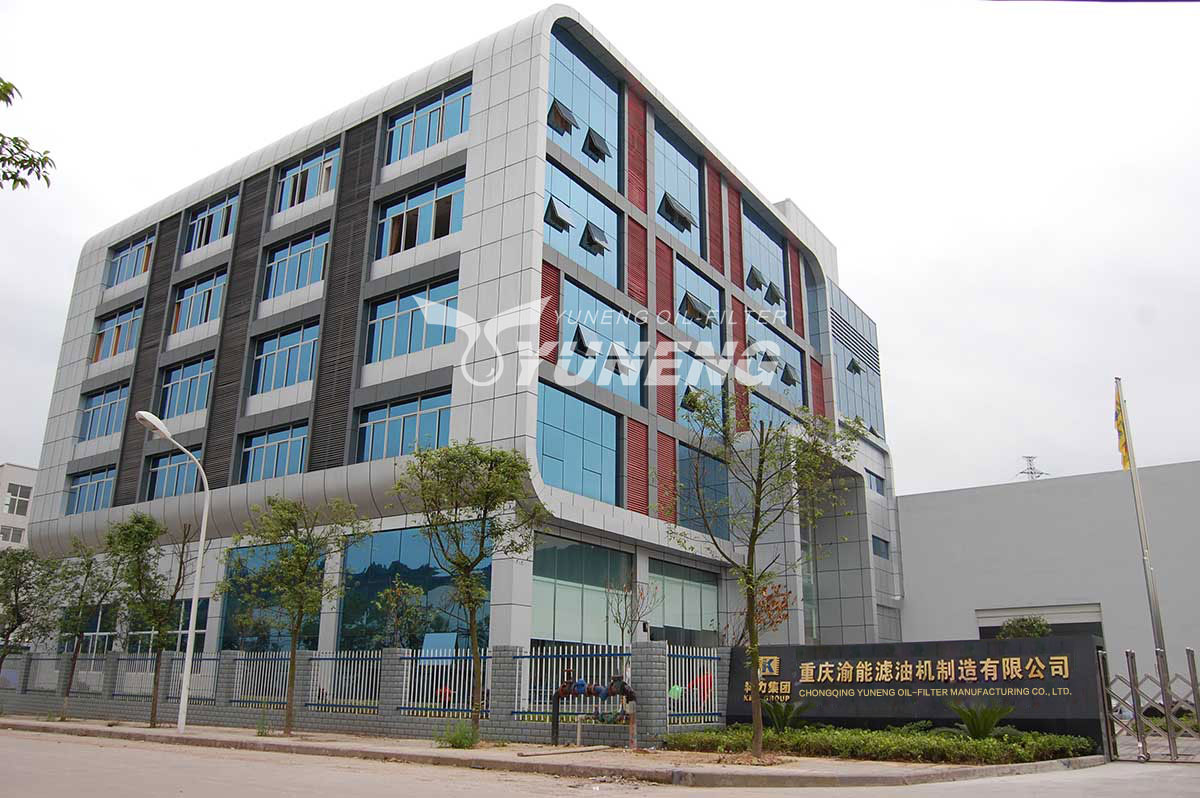 We gather a group of specialized talents with years of working experience and technological development. Now we have 116 employees, and 60% of them have received an educational background at or above the junior college level. We can produce 1,000 sets of oil-filtering equipment and purification equipment for other fluids every year. We are one of the world competitive companies specializing in high-tech oil purifier research and manufacture.
We attach great importance to product quality, specialization, dedication and constant improvement. Aiming to become a world-advanced manufacturer of oil treatment equipment, we have always upheld the development philosophy centering on "technological innovation and service improvement". We have passed ISO quality management certification. And some products received CE certificates. Besides, ten of our new technologies have received national patents of invention and five of our oil purifier series have been granted the title of "new and high-tech products of Chongqing". In 2004, our company was rated as a new and high-tech enterprise of Chongqing. In addition, with the support and help of the Chongqing Commission of Science and Technology, our company implemented EPR information management system in 2006. All these lay a solid foundation for our company to provide customers with high-quality reliable products and fast and comprehensive service to avoid homogenous competition on quality improvement.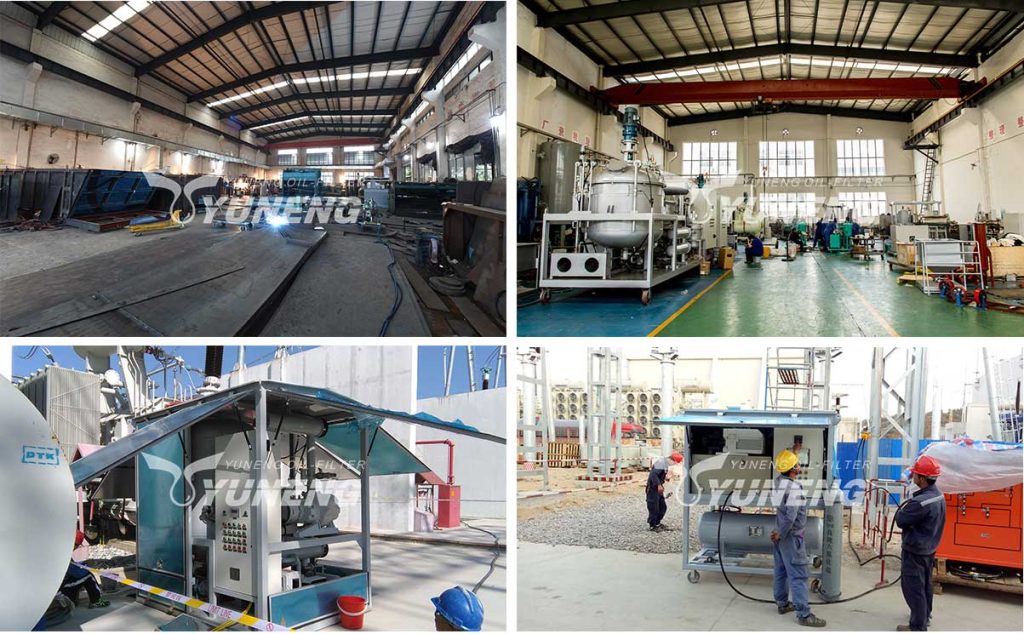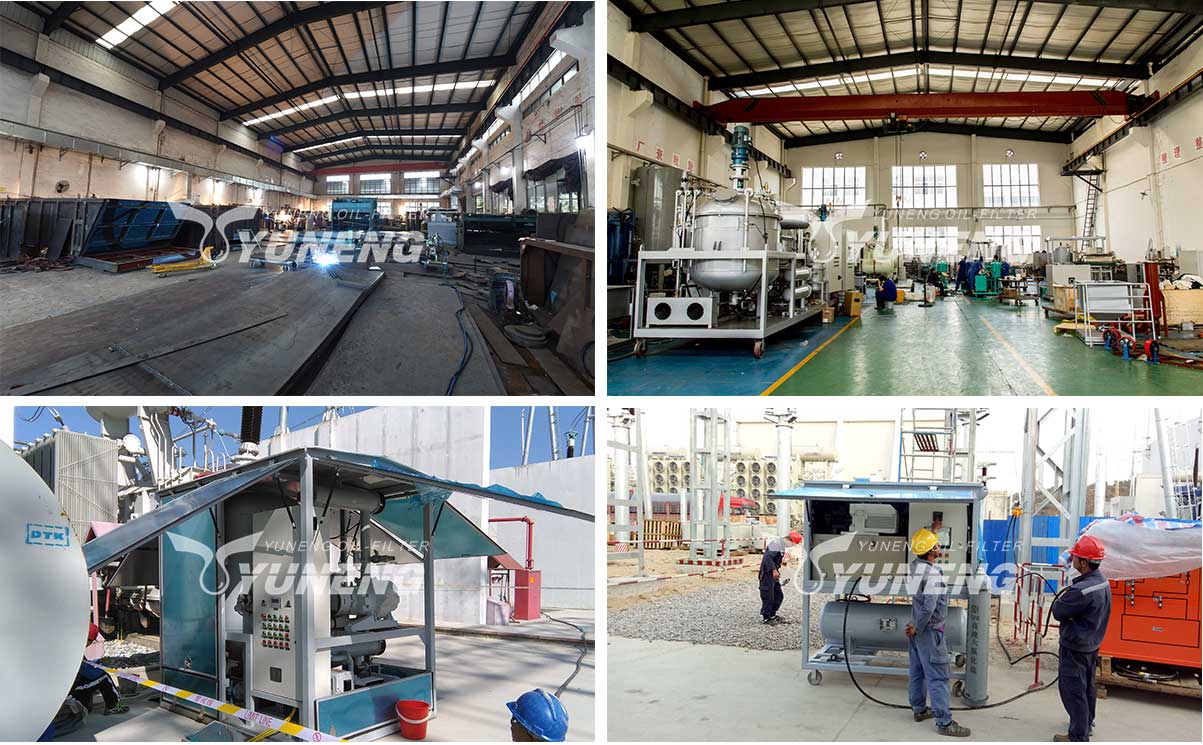 So far we have sold over 15,000 sets of Yuneng brand oil purifiers, which are widely used in power electric, metallurgical, petrochemical, mechanical, military industry, railway, light industry, and other industries. Our products enjoy a fairly big market share and have become famous brand in medium- and high-grade oil treatment equipment. We cover 90% domestic market share for transformer oil filtration system in China and export to over 80 different countries including Australia, Canada, Brazil, Peru, Mexico, Chile, Italy, United Kingdom, Spain, Czech, Bangladesh, India, Korea, Malaysia, Indonesia, Vietnam, Myanmar, Saudi Arabia, Bahrain, UAE, Zambia, Ethiopia, Nigeria, South Africa, etc.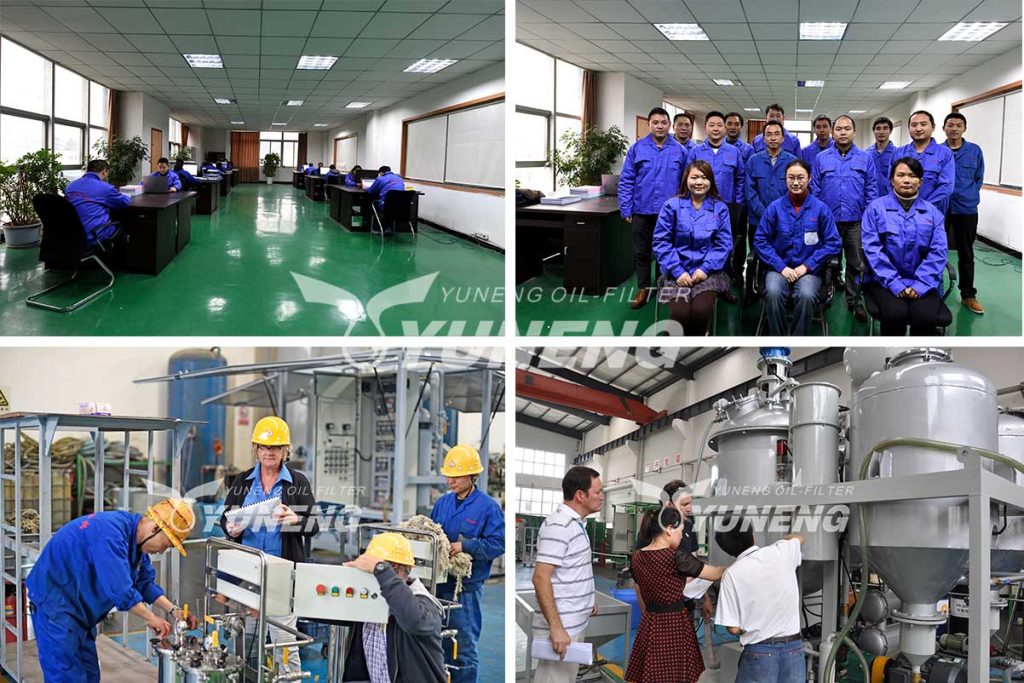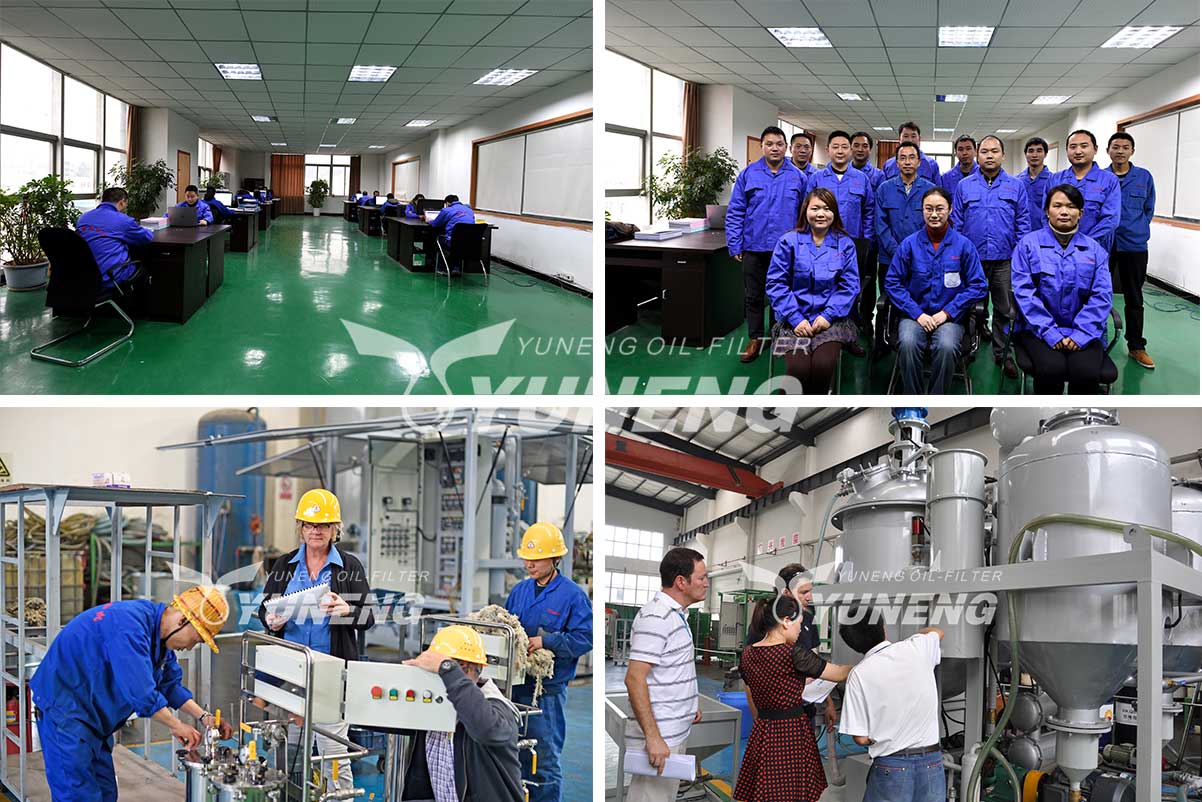 Over the past 20 years, we have always stuck to the operational concept of "being faithful and dedicated, practical in development, and cooperative for common progress". By working in a down-to-earth manner and orientating ourselves to customer needs, we have received the recognition of a lot of customers and become the regular supplier of TBEA, CHINA XD, STATE GRID, ENERGY CHINA, TAIKAI GROUP, CHINT, etc.
In the future, Yuneng will cooperate with universities and colleges and follow the path of production, learn, research development, so as to realize the goal of making strong its main business while making bigger the company as a whole. We are ready to do our part to develop national industries, save energy, protect the environment and pay for society.