Lubrication Oil Purifier
Lubrication plays a vital role in the smooth running of some marine machinery or some factory machines by overcoming and reducing heat, neutralizing acid combustion by-products, lessening friction, preventing scuffing and thereby combating wear and tear between two running surfaces.
YUNENG, a seasoned leader in advanced oil purification solutions, understands the pivotal role of lubrication in maintaining the seamless operation of marine machinery and industrial equipment. Effective lubrication is instrumental in dissipating heat, neutralizing acidic combustion by-products, minimizing friction, preventing scuffing, and ultimately mitigating wear and tear between moving components. With a rich history of expertise, YUNENG offers a diverse range of cutting-edge lubrication oil purifiers to cater to your specific needs.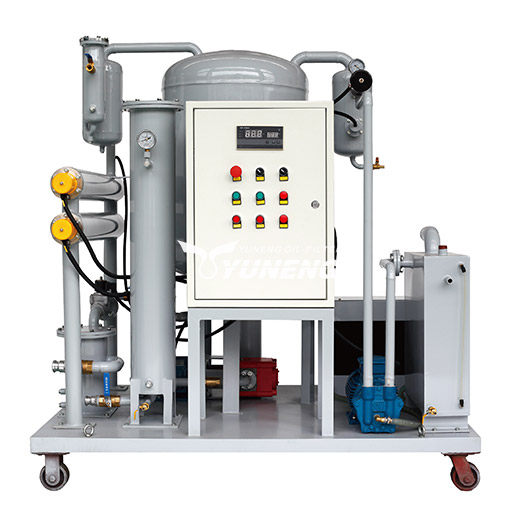 JT Series Lube Oil Purifier is a kind of machine to filter waste lube oil…
The ZJC series hydraulic oil filtration machine finds wide application across diverse industries including metallurgy,…
The DYJC Series Turbine Oil Purifier has specific indicators like viscosity and flash point.
---