YNZSY-JB Series Oil Blending Machine
Blending base oil with additives is the final crucial stage in making lubricating oil.
The YNZSY-JB series oil blending machine mixes base oil and various additives in specific proportions within a blending tank.
The blending process occurs using a blender while pumps recycle the mix of base oil and additives. Through the YNZSY-JB series oil blending plant, the resulting lubricating oil exhibits excellent viscosity, low-temperature characteristics, pour point, high-temperature oxidation resistance, stability, and flashpoint.
Share to
Features of Oil Blending Machine
The base oil blending plant is specialized equipment for mixing petrochemical liquids.
It adjusts the side nozzle's tilt angle and size based on tank size, liquid viscosity, installation position, pump lift, and other factors.
By spraying liquid from evenly placed nozzles during feeding, it thoroughly mixes incoming materials with those already in the tank. This achieves uniform heat transfer, reducing blending time, saving energy, and minimizing evaporation loss without separate operations.
This plant is compact, easy and safe to operate, highly efficient, and prevents oil oxidation.
It comes in single and multi-nozzle types. The single nozzle has a streamlined cone shape. Multi-nozzle options, available in 6 and 6 nozzle combinations, shorten cycle time, save energy, and reduce evaporation loss.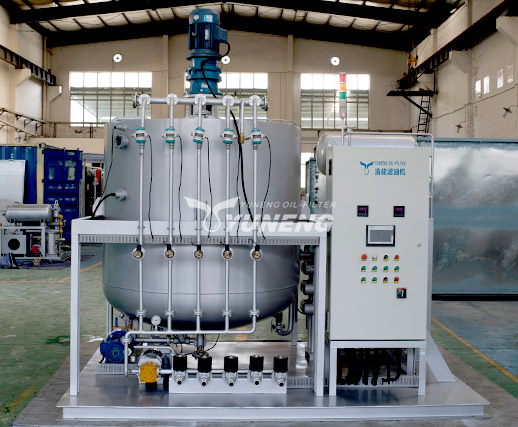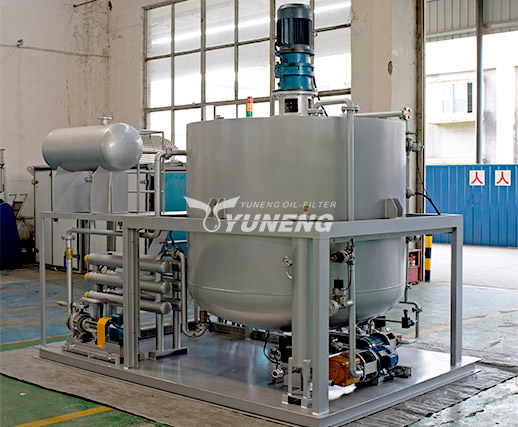 Oil Blending Machine Specification
Name of Parameter

Model No.

YNZSY-JB500

YNZSY-JB1000

YNZSY-JB2000

YNZSY-JB5000

Batch Capacit

L

500

1000

2000

5000

Working pressure

Mpa

≤0.4

Vacuity

Mpa

-0.08

~

-0.095

Temperature range

℃

20

℃

-100

℃

Working noise

dB(A)

≤85

Filtering accuracy

µm

≤20

Total power

KW

46

66

88

145
The machine size, weight will change slightly due to different configurations.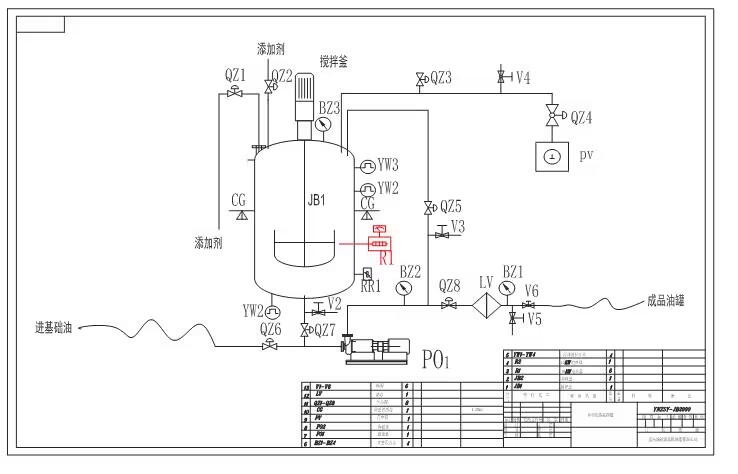 Why Choose the Oil Blending Machine?

The oil blending plant solves the problems that the mixer can't solve, especially suitable for the blending ratio with certain requirements and a large range of proportional variation, large batch size, and blending of medium and high-grade materials. It has high efficiency, convenient management, and no blending dead angle.
YUNENG is a manufacturer that mainly produces oil purifiers, and can also accept customized products from customers. If you need it, please contact us.
After-Sales Service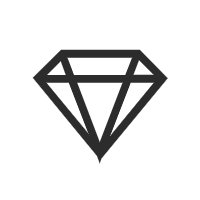 1-year guarantee for producing high quality(People-damaged components are charged).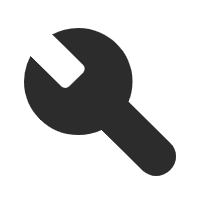 Lifelong upkeep and spare parts supply.

Freely design customized products according to customer requirements.

Free training on equipment installation and operating procedures for your employees in need.
Recommended Products