JT Series Lube Oil Purifier
JT Series Lube Oil Purifier is a kind of machine to filter waste lube oil and other kinds of waste oil.
High efficiency and good effect in filtering waste lubricating oil.
Dehydrates by 2 kinds of filter elements.
Coalescing filter will make the free and dissolved water from small molecules to big drop, then separation filter removes the drop by gravity, falling into the water tank.
Share to
Definition of Lube Oil Purifier
JT Series Lube Oil Cleaning Machine combines the functions of precision filtration and high-efficiency dehydration. It uses advanced "coalescence separation" technology for dehydration, high dehydration efficiency, and strong ability, especially for the separation of a large amount of water in lube oil.
Functions of Lube Oil Purifier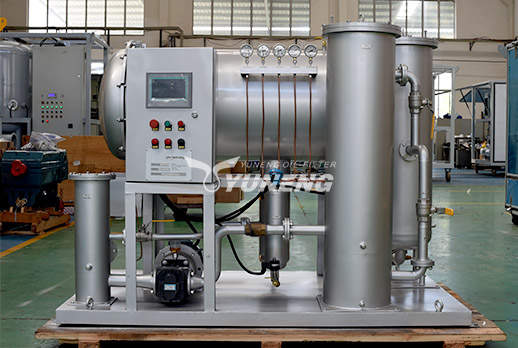 The JT Series Lube Oil Purification Machine outperforms the vacuum and centrifugation methods by breaking down all oil-water emulsions in the medium.
Using a particle filtration system maintains stable medium cleanliness as per system requirements to ensure clean oil.
The JT series coalescing dehydration lube oil purifier machine is well-equipped with an excellent system setup and offers continuous performance, suitable for online operation.
The particle filtration system uses high-efficiency filtration material with a large filtration area, effectively filtering very fine particle impurities to achieve highly clean oil.
Features of Lube Oil Purifier
The pipelines and tank of the purifier can be stainless steel or carbon steel.
Oil/water interface detector is used to monitor water level and discharge water automatically.
The electric system is controlled by PLC (with touch screen), the working conditions of all the parts are displayed clearly, monitoring, alarming, action control and safety stop enable the oil filtration machine to run online.
Germany brand oil pump has good sealing quality, low noise, and long service life.
Multilayer filtration can remove the impurities through coarse filter, protecting filter, and fine filer. The granularity test is good to achieve NAS6.
YUNENG also provides turbine oil purifiers, hydraulic oil purifiers, and other oil filters.
Lube Oil Purifier Specification
Item

Parameter

Unit Model

JT-50

JT-100

JT-150

JT-200

Technical Parameter

Flow Rate

L/MIN

50

100

150

200

Working Pressure

Mpa

≤0.35

Temperature Range

℃

45-65

Power Supply

(380V~50Hz) 3Phase 4Wires, or as per buyer's option

Total electric power

KW

1.5

3

Pipe diameter of oil Inlet/Outlet

DN

25/25

40/40

50/50

50/50

Size

Length

CM

155

175

190

200

Width

CM

100

110

120

130

Height

CM

140

165

155

160

Weight

Kg

400

450

550

700

Oil Treatment Index

Water Content

ppm

≤150

Cleanness

NAS

≤6

Filtering Accuracy

µm

3
The machine size, weight will change slightly due to different configurations.
How does Lube Oil Purifier Work?
Lower surface tension makes liquid flow faster through pores.
Mixed liquids first go through the coalescing filter in the separator, which has multiple layers with increasing pore sizes.
Oil moves quickly through the filter due to differing surface tension from water.
The hydrophilic material of the coalescing filter attracts tiny water droplets, causing them to merge.
Small droplets combine into larger ones due to kinetic energy and settle away from the oil due to gravity.
Moving forward, oil passes through the separation filter in the separator, blocking water droplets outside, allowing only oil through the outlet.
Two filters, the coalescing and separation filters, serve different functions inside the coalescing separator.
Oil, in the coalescing separator, goes through four stages—filtration, coalescence, sedimentation, and separation—to remove water and filter out particulate pollutants.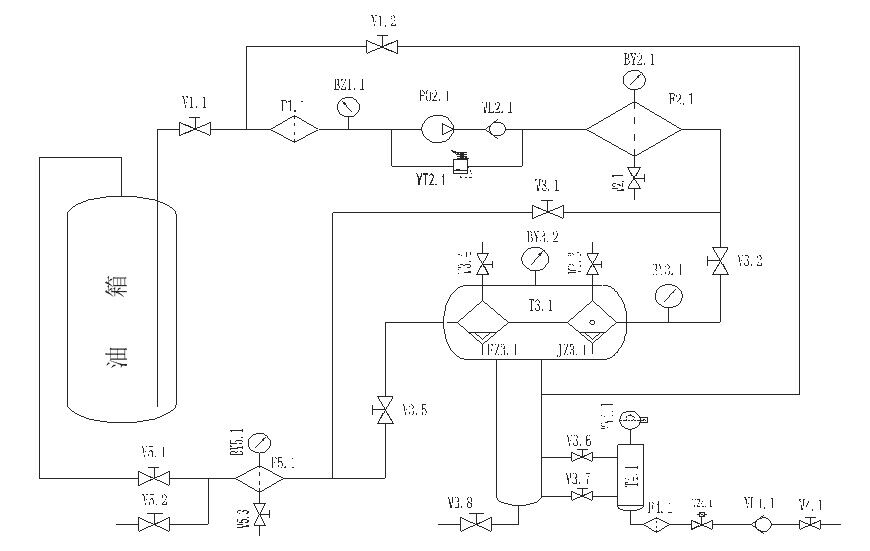 What is a Coalescing Filter Element?
The coalescing filter element is made of special glass fiber and other synthetic materials, specially formulated for oil dehydration, and has good hydrophilicity.
The function of the coalescing filter is to filter particulate pollutants and agglomerate moisture.
The innermost high-precision filter material first filters out the particulate pollutants in the oil, and then the outer demulsification coalescing layer coalesces the tiny water droplets in the oil into water droplets.
What is a Separation Filter?
The separation filter uses specially treated stainless steel mesh and is hydrophobic.
Bigger water droplets fall to the sump due to gravity, while smaller ones mix with oil and reach the separation filter before settling.
Oil passing through the separation filter from outside to inside effectively captures small water droplets outside the filter. Only oil is allowed through, preventing water from passing, further separating it.
What is the Principle of Lube Oil Purifier?
Particle Filtration System→Coalescence System→Separation System→Drainage System
Why Choose YUNENG's Lube Oil Purifier?
The Lube Oil Purifier produced by YUNENG is made of hydrophilic material to make coalescing filter element, and hydrophobic material to make dehydration filter element, which is optimized and designed according to a certain proportion.
According to the different physical effects of the water mixed into the oil, the free water and emulsified water in the oil are coalesced into larger diameter water droplets after passing through the coalescing filter element.
Then these larger diameter water droplets are separated by the dehydration filter element, and settled in the water storage tank under the action of gravity to be automatically discharged, thus completing the oil-water separation.
The Lubrication Oil Purifier produced by YUNENG has the functions of high-efficiency dehydration, precision filtration, and automatic demulsification. It filters and removes moisture and impurities from the oil to a limited extent.
What is the Main Purpose of Lube Oil Purifier?
This machine is used to purify or filter light oil and turbine oil with a kinematic viscosity of less than 46m㎡/s.
If you have additional knowledge or products you would like to know about, or if you would like to customize a special product for your application, please contact YUNENG.
After-Sales Service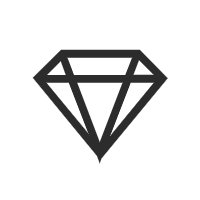 1-year guarantee for producing high quality(People-damaged components are charged).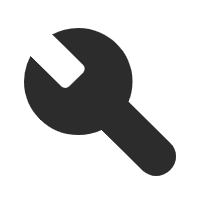 Lifelong upkeep and spare parts supply.

Freely design customized products according to customer requirements.

Free training on equipment installation and operating procedures for your employees in need.