DYJC Series Turbine Oil Purifier
The DYJC Series Turbine Oil Purifier has specific indicators like viscosity and flash point.
It's excellent for industrial and mining companies to clean different oil types.
Using a two-stage or multi-stage vacuum purifier increases efficiency, reducing oil treatment time significantly.
Share to
What is Turbine Oil Purification System?
The DYJC Series Turbine Oil Purification System is used to clean and maintain turbine systems, which can get contaminated by water and particles. This contamination can harm the turbines and lubrication systems.
It can work with our JB regeneration system to remove sludge, discolor oil, and reduce acidity.
This system is widely used in various industries like metallurgy, machinery, oil, chemicals, mining, power, transportation, and manufacturing.
It effectively cleans and rejuvenates different liquid oils like hydraulic oil, gear oil, and more. It removes moisture, gas, impurities, and light acids in the oil.
The machine improves oil quality, restoring viscosity and performance, ensuring the proper functioning of hydraulic, power, and lubrication systems.
YUNENG also provides lube oil purifier, hydraulic oil purifier and other oil filters.
Features of Turbine Oil Purifier
A wide range of vacuum dehydration.
DCS remote control interface available.
Special pipeline design.
DYJC Series Turbine Oil Purifier Specification
Item
Parameter
Type Unit
DYJC-3000
DYJC-6000
DYJC-7800
DYJC-9000
DYJC-12000
DYJC-18000
Technical Parameter
Flow Rate
L/H
3000
6000
7800
9000
12000
18000
Working Vacuity
Mpa
-0.06~-0.09
Working pressure
Mpa
≤0.6
Temperature Range
oC
45-65
Power Supply
50Hz 380V 3-Phase 4-Wire
Total Power
KW
30
60
70
90
100
1200
Inlet/Outlet Diameter
mm
25/25
40/40
40/40
50/50
50/50
50/50
Size
Length
mm
2000
2250
2400
2600
2600
2700
Width
mm
1550
1600
1600
1650
1700
1750
Height
mm
1600
1650
1650
1750
1800
1800
Weight
Kg
750
900
1000
1200
1500
1800
Oil Treatment Index
Water Content
ppm
≤50
Kinematic Viscosity
m/s
≤20% in comparison to the original bias value of new oil
Demulsibility
min
≤15
Filtering Accuracy
µm
≤3
Oil Appearance
Transparence
The machine size, weight will change slightly due to different configurations.
Application of DYJC Series Turbine Oil Purifier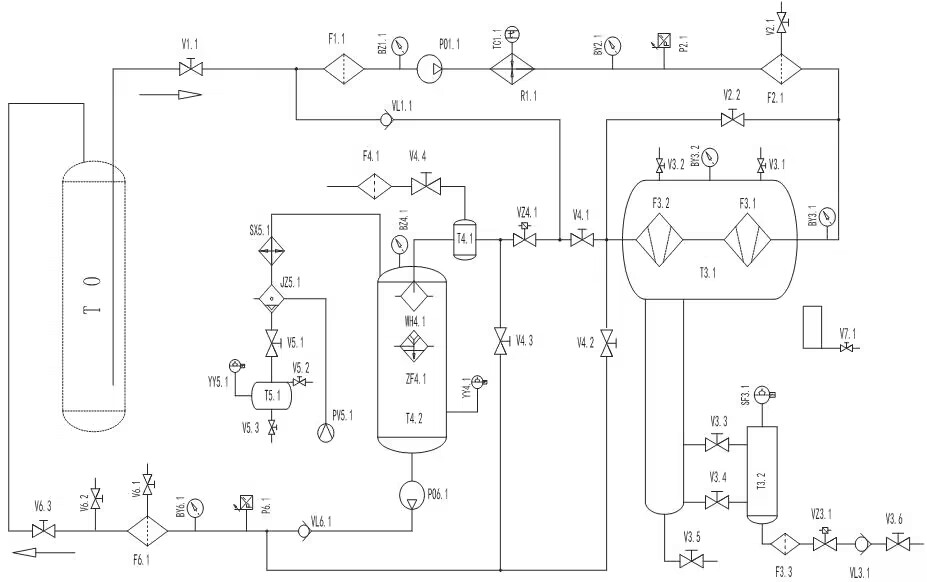 DYJC steam turbine oil online purifier is specially crafted for water, steam turbine, and lubricating oil units.
Ideal for high water content oil products needing deep dehydration for better oil quality. It offers a user-friendly design, utilizing vacuum or coalescing dewatering systems separately or simultaneously.
Suitable for treating oil products with water content below 2%, ensuring reliable operation and stable performance. It's an ideal solution for treating oil in leaking units.
Why Do You Need to Use a Turbine Oil Purifier?
In power plant operations, water, dust, and impurities mix with turbine oil, accelerating oxidation and forming fouling, sludge, and severe emulsification. This degrades oil performance, affecting lubrication, heat dissipation, speed regulation, and cooling. It also corrodes metal turbine parts, jeopardizing safe turbine operation.
The turbine oil purifier ensures the safe operation of power generation systems. Primarily used in the electric power industry, it's essential for maintaining the quality and functionality of turbine oil in power plants and stations.
What is The Function of Turbine Oil Purifier?
Through turbine oil purification, the cleanliness of turbine oil can be ensured.
Thoroughly solve persistent problems such as oxidation and deterioration of turbine oil
Greatly extend the service life of turbine oil and reduce the discharge of waste oil.
There is no need to stop the machine for an oil change, which reduces the loss of machine downtime.
What are Turbine Oils? & What Can a Turbine Oil Be Used for?
Turbine oil is crucial for lubricating turbine generator parts, reducing friction-generated heat, and carrying away heat from high-temperature steam throughout the turbine.
It serves as the medium for the speed control system of steam turbines and various hydraulic control valves.
If turbine oil deteriorates, it can lead to equipment damage due to poor lubrication. Additionally, it might cause rust, corrosion, blockages, and jamming in the speed control and protection devices.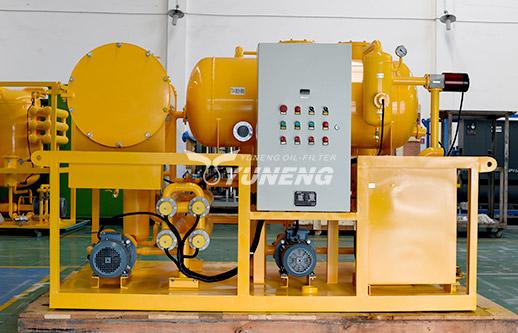 What is the Reason for the Deterioration of Turbine Oil?
1. The temperature is too high
Turbine oil in operation continuously circulates in the system, and the oil temperature continues to rise. High temperature can easily lead to deterioration of oil quality.
2. Water in the turbine oil
The entry of water into the turbine oil will accelerate the aging and emulsification of the oil. And it also interacts with additives in the oil, causing it to break down and equipment to rust.
3. Impurities or dust particles enter the oil.
Due to the poor sealing of the fuel tank, air and particulate matter such as magazines and dust in it enter the turbine oil. At high temperatures, the oxidative deterioration of the oil will be accelerated.
After-Sales Service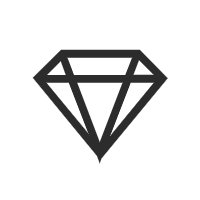 1-year guarantee for producing high quality(People-damaged components are charged).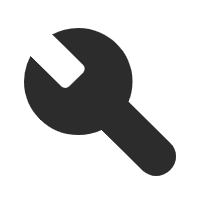 Lifelong upkeep and spare parts supply.

Freely design customized products according to customer requirements.

Free training on equipment installation and operating procedures for your employees in need.