Dry Air Generator For Power Systems
Dry air generators are more unique in power systems for large transformers and reactors.
When the transformer is shipped out from the factory, the heavier insulating oil is extracted and replaced with light dry air, which reduces the transportation cost of the large transformer.
Due to the long maintenance and accident repair time of a large transformer, sometimes it is more than half a month. If there is no absolute dry air filled into the transformer continuously, the transformer body will be seriously wet and rusted, accordingly the transformer insulation performance will be destroyed.
The dry air generator ensures that the internal insulation of the transformer will not get wet during the maintenance process, and the maintenance personnel will not suffocate due to lack of oxygen when working inside the equipment. It can avoid the influence of external climate change, avoid the traditional transformer oil thermal circulation drying method. It can improve the oil's insulation performance and reduce the moisture, and also ensure the personal safety of maintenance personnel.
Our GF series dry air generator is mainly composed of air compressor, gas storage tank, cold dryer, suction dryer, three-stage precision dry air filter, pressure reducing valve, flow meter and electric control system.
Its features are as below:
The air compressor takes the latest patent Injection screw rotor from ATLASCOPCO and driven by the efficient and maintenance-free device. It features barely supervised, long-term stable and reliable work, self-diagnostic fault and alarm. The machine has automatic restart function after power-off.
No heat regenerative dryer uses the principle of pressure swing adsorption to make the desiccant agent absorbing under the pressure of pipe network, and then switch to desorption under the atmospheric pressure and lead back about 14% of the dry gas from the outlet of drier for further purification regeneration. The two towers are working as above alternatively to provide the user with dry compressed air
Means of control:
It adopts the advanced and reliable microcomputer program controller featured automatic timing, auto-switching work. The machine is working stably and reliably and won't be affected by the power grid, voltage, electric field effects.
This machine has a power supply voltage, air outlet pressure, air outlet dew point, air outlet temperature, adsorption tower pressure and a series of parameters of real-time display instruments for the operation of equipment at any time can be observed, recorded, and greatly facilitate the management. .
Pick the models you want as below: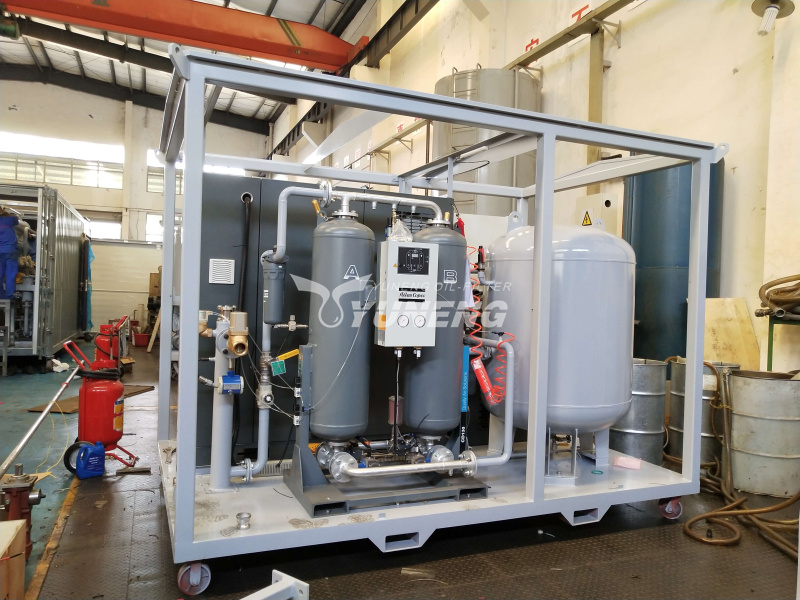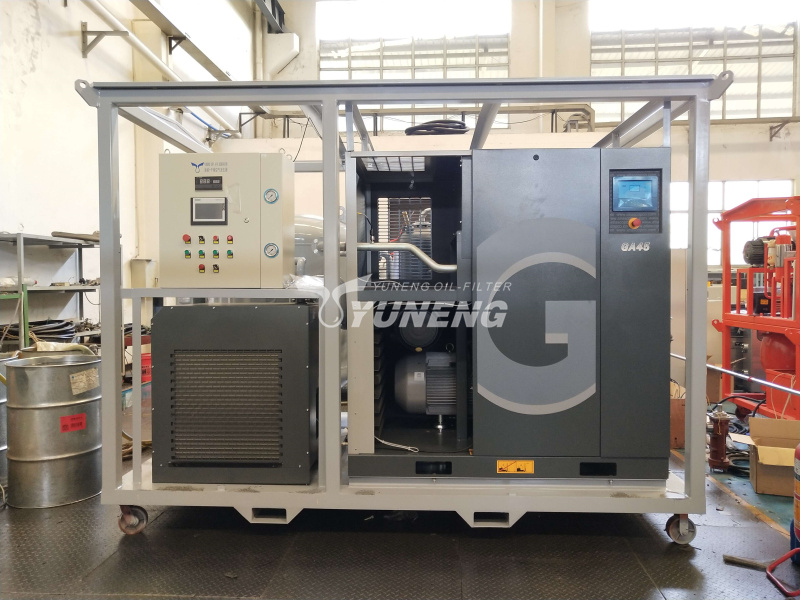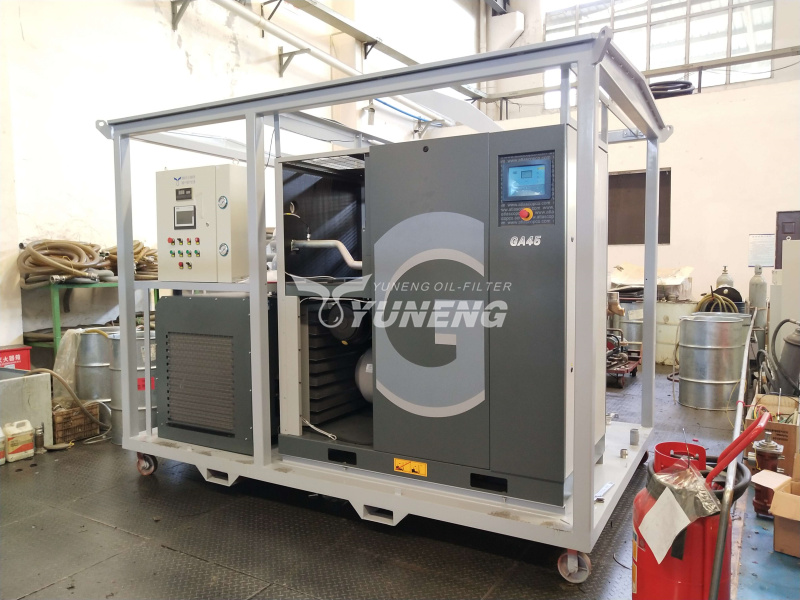 Item
Name of Parameter
ModelUnit
GF-50(50m³/h)
GF-100(100m³/h)
GF-150(150m³/h)
GF-200(200m³/h)
GF-360(360m³/h)
GF-480(480m³/h)
Technical parameter of the equipment
Flow
m³/h
50
100
150
200
360
480
Working pressure
Mpa
0.6~0.8
Pressure drop
Mpa
0.05
Noise
dB(A)
≤80
Working Power
(380V-50Hz) 3 Phase 4 Wires, as per buyer's option
Total electric power
KW
17
17
22
25
48
58
Size
Length
CM
230
230
230
230
320
320
Width
CM
170
170
170
170
225
225
Height
CM
235
235
235
235
240
240
Outlet pipe
DN
40/50
40/50
40/50
40/50
40/50
40/50
Weight
Kg
1200
1450
1600
1600
1900
2200
Air treatment index
Air outlet pressure
Mpa
0.02~0.04
Dew Point
°C
-50 ~ -70
Impurity content
μm
0.01
Oil content in air outlet
ppm
0.01
*The machine size ,weight will change slightly due to different configurations.*