Stainless steel ZJC oil purifier
Recently, YUNENG got a new order for the compressor oil purifier, and the machine is customized order.
Customer's compressor oil contains much ammonia gas, and it also has impurities in it. So the customer required us to remove the ammonia gas in it, and also request us to change the color to yellow.
As informed by customer, compressor oil is very expensive, so it is a big cost to replace the used compressor oil in the compressors. To replace one liter compressor oil, it will take about 7.00USD.
In order to save cost for replacing the compressor oil, it is a good choice to choose YUNENG ZJC series lubrication oil purifier machine to treat the used oil and to get the new oil to reuse again.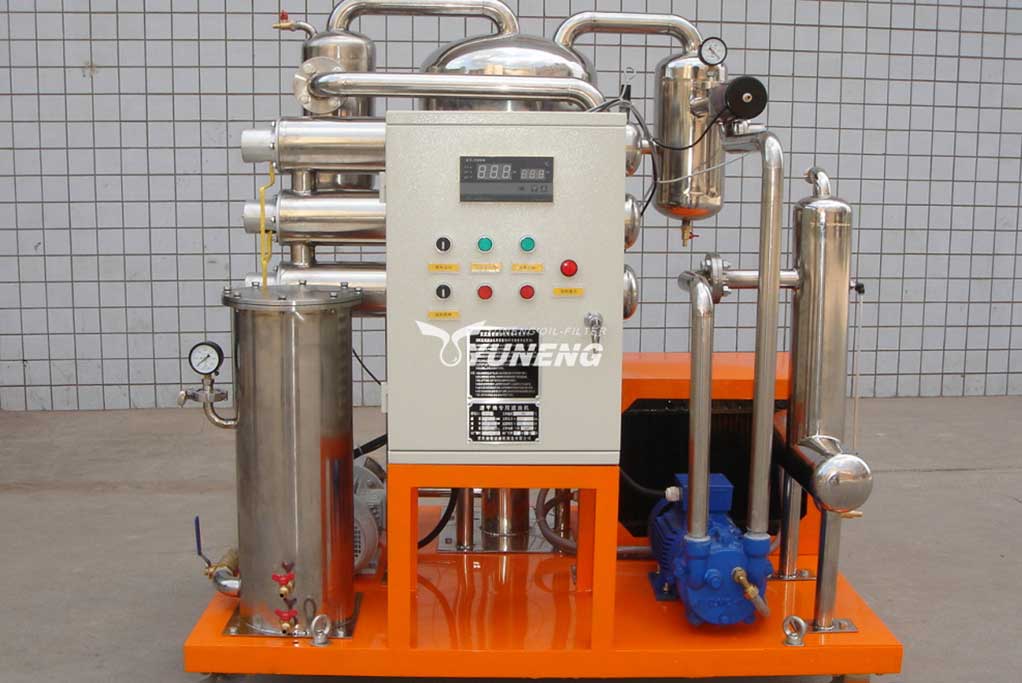 Regarding this project, the customer has been contacting with us for nearly one year. And with good communication with customer, YUNENG finally win customer trust to customize the machine for him.
YUNENG always aims to offer customer the best solution. And YUNENG also hope to boom the market together with the customers.