The intelligent oil purifier developed successfully
With the rapid development of network technology and product intelligence, it provides a powerful guarantee for the intelligentization of oil purifier. Intelligent oil purifier can bring high economic benefits to users. The user of the equipment can observe the running status of the equipment at any time and timely provide early warning, which improves the reliability of the equipment operation and avoids unnecessary losses caused by equipment failure. We can also remotely check the operating status of the equipment in real time, eliminate faults in time, improve the timeliness of after-sales maintenance, improve customer satisfaction with products, and enhance the brand of the products.
Intelligent oil purifier is an advanced technology combining network communication technology and control technology. With on-site engineers, headquarters management personnel, and equipment manufacturers, after-sales engineers can remotely monitor the operating status of the oil purifier unit (requires authorization).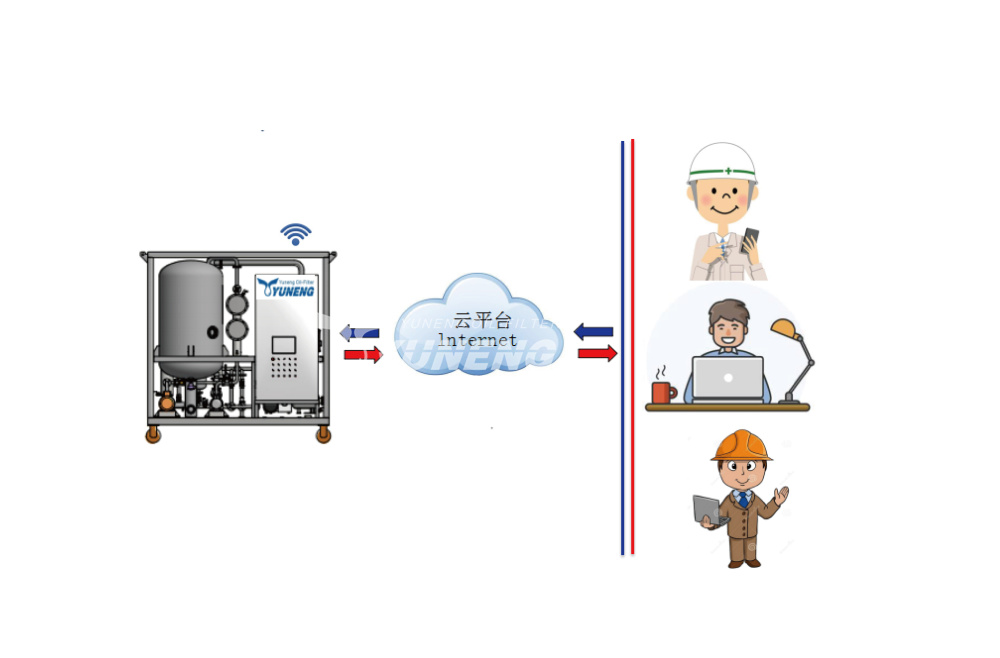 Yuneng intelligent oil purifier has been developed successfully. Below is the machine photo or reference.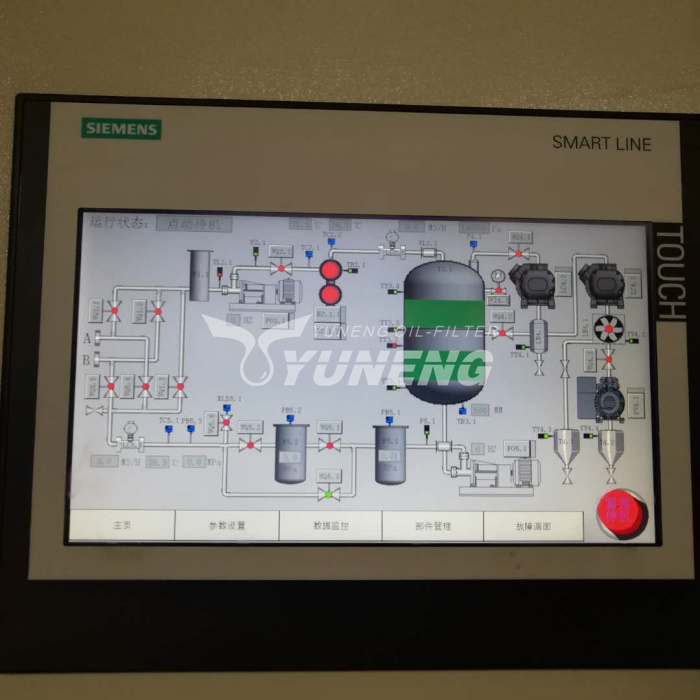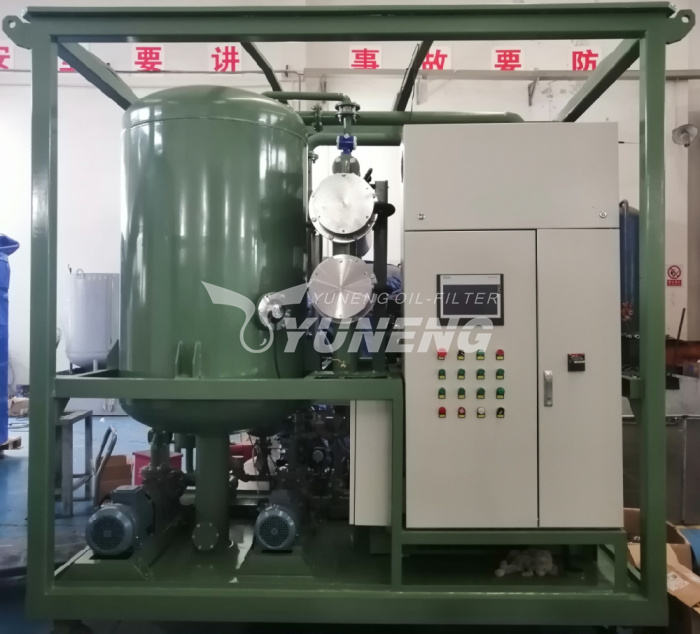 Features:
Smart Oil Filtration: According to the professional process requirements, it can automatically identify the change of the oil during the processing and stop automatically after passing the inspection. The machine removes the redundant process, and meets the environmental protection requirements for energy saving and emission reduction.
Internet +: Through the cloud platform for real-time exchange of process parameters to achieve remote operations.
Remote Diagnosis: Through the cloud platform, to achieve remote diagnosis and reduce travel cost.
SMS Warning: Through the cloud platform, the status and information of the device will be reported to specific mobile phone users.
Remote Monitoring: Through the cloud platform, we can monitor the process of equipment in the office and know the process.