Double Stage Vacuum Pumping for Transformer
Double-stage vacuum pumping for transformers produced by YUNENG is fast in start-up and pumping.
Due to its speed, it is especially suitable for the vacuolization of transformers.
Besides transformers, it can also be used for vacuumizing in various industries, including vacuum metallurgy, welding, chemistry, pharmacy, coating, and electronics.
Share to
Parameters of Double Stage Vacuum Pumping for Power Transformer
Parameter
Unit
ZJ-70
ZJ-150
ZJ-300
ZJ-600
ZJ-1200

Power Supply

50Hz 380V 3-Phase 4-Wire (or as requested)

Power Supply

KW

4

6.5

7

11

18.5

Limit Vacuity

Pa

≤3

Pumping Speed

L/S

70

150

300

600

1200

Pumping Level

2

Connection Diameter

mm

50

80

Size

Length

mm

1200

1300

1400

1600

1750

Width

mm

950

100

1100

1200

1300

Height

mm

1500

1600

1700

1900

2100

Weight

Kg

300

400

500

1250

1560
The machine size and weight will change slightly due to different configurations
What is Double Stage Vacuum Pumping for Transformer?

In most cases, a 2-stage pump will go down below 1 micron .001mm mercury vacuum. A single-stage pump is generally specified out at less than 15 microns .015mm mercury vacuum. 2 stage pumps are more expensive than a 1 stage pump because they have a high vacuum stage, what we refer to as an exhausting stage.
Advantages of Double Stage Vacuum Pumping for Power Transformer
Double Stage Vacuum Pump System for power transformer oil filtration machine has a GIS connection.
It features digital vacuum degree management, anti-absorption, fast start, strong vacuum pumping capacity, stable performance, and easy operation.
There is a combination of axial fan and condenser to deal with moisture and gas from the vacuum pump and roots pump. It can prolong the time to change vacuum oil while meeting emission standards.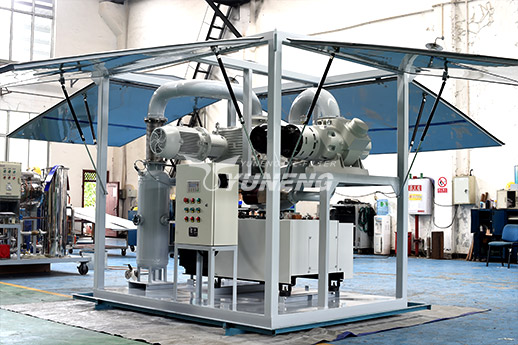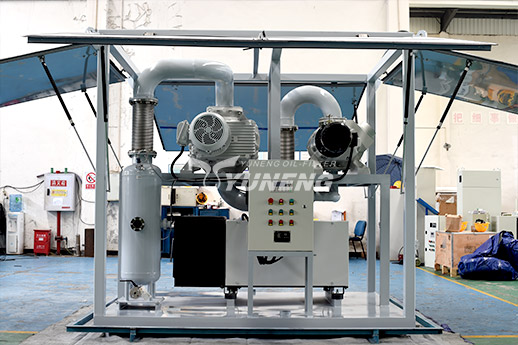 Flow Chart of Double Stage Vacuum Pumping for Power Transformer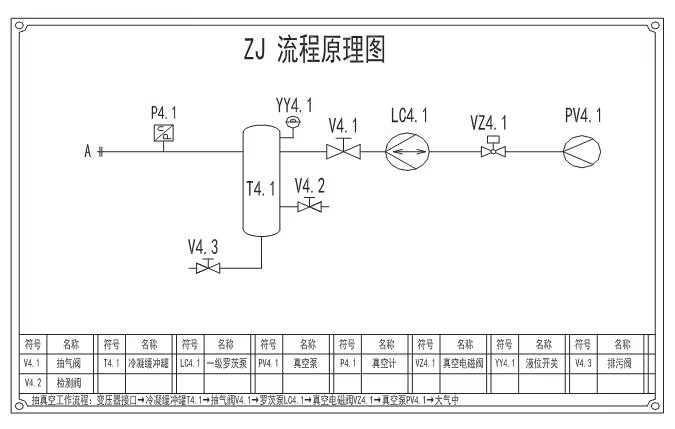 Why Choose Us?
Our products have a one-year guarantee for producing high quality(People-damaged components are charged).
Our products have lifelong upkeep and spare parts supply.
We accept freely design customized products according to customer requirements.
We provide free training on equipment installation and operating procedures for your employees in need.
Packaging & Shipping
To be packed in iron or wooden case(s) for long-distance (ocean/air) transportation