ZJ Series Vacuum Pump Unit
Vacuum pump units are widely used for efficient vacuum drying and vacuuming in the installation and maintenance of large transformers.
Suitable for vacuuming in substations, transformer manufacturing plants, and power plants.
Share to
What is ZJ Series Transformer Vacuum Pump Unit? & What is the Working of a Vacuum Pump Unit?
Used widely for efficient vacuum drying and pumping in large transformer installation and maintenance.
The unit has a leakage rate of less than 1%, equipped with anti-oil-back and automatic phase sequence systems to prevent pump reversal.
Especially suitable for vacuuming in substations, power plants, transformer manufacturing, and various other industries like vacuum smelting, welding, chemical, pharmaceutical, vacuum coating, and electronics.
Features of Vacuum Pump Unit
ZJ Series uses an air-cooled rotary vane and roots pump for efficient operation.
Achieves a working vacuum of 50Pa, with a maximum of 10Pa during operation, and an ultimate vacuum of 1-3Pa.
Quick start, high pumping speed, stability, and easy operation.
Equipped with LCD displays, mobile features, and a user-friendly design for low noise, energy efficiency, and low operating costs.
Fully automatic with an indicator light for unattended operation and easy monitoring of the running status.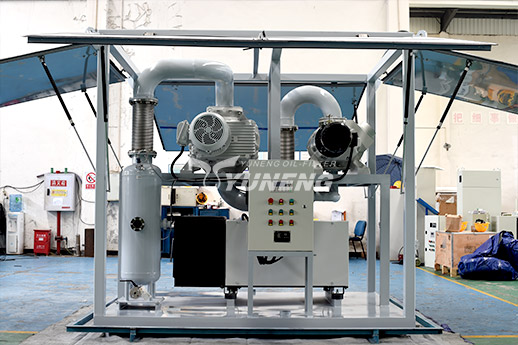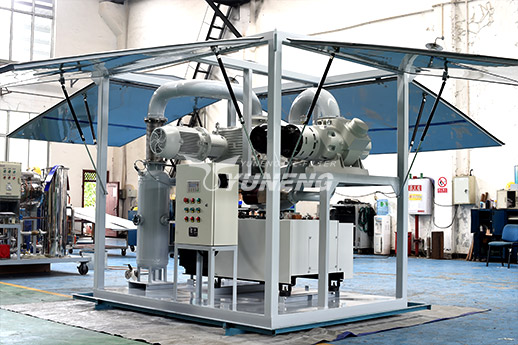 Vacuum Pump Unit Specification
Parameter
Unit
ZJ-70
ZJ-150
ZJ-300
ZJ-600
ZJ-1200

Power Supply

50Hz 380V 3-Phase 4-Wire (or as requested)

Power

KW

4

6.5

7

11

18.5

Limit Vacuity

Pa

≤3

Pumping Speed

L/S

70

150

300

600

1200

Pumping Level

2

Connection Diameter

mm

50

80

Size

Length

mm

1200

1300

1400

1600

1750

Width

mm

950

100

1100

1200

1300

Height

mm

1500

1600

1700

1900

2100

Weight

Kg

300

400

500

1250

1560
The machine size, and weight will change slightly due to different configurations.
Flow Chart of ZJ Series Vacuum Pump Unit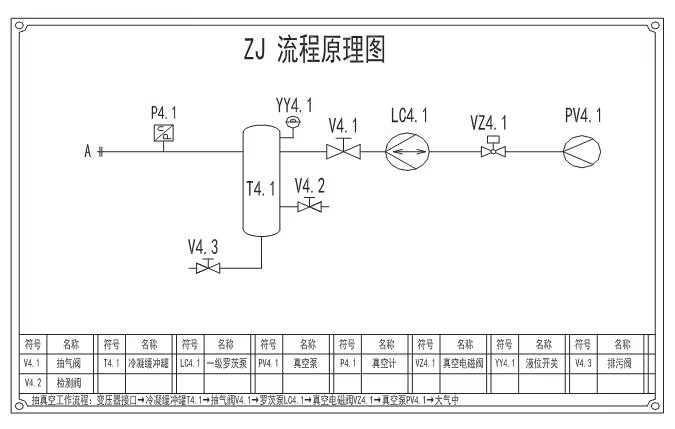 After-Sales Service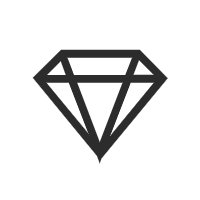 1-year guarantee for producing high quality(People-damaged components are charged).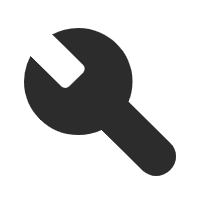 Lifelong upkeep and spare parts supply.

Freely design customized products according to customer requirements.

Free training on equipment installation and operating procedures for your employees in need.