1800LPH Transformer Oil Purification Machine
1800LPH Transformer Oil Purification Machine is a high-quality machine.
It is made by YUNENG, one of the best transformer oil filtration machine manufacturers in Chongqing.
It can quickly remove water and impurities from waste transformer oil.
This boosts the performance of transformers, circuit breakers, mutual inductors, cables, and capacitors with an insulation system.
Share to
Introduce of 1800LPH Transformer Oil Purification Machine
Features of 1800LPH Transformer Oil Purification Machine
Used in the electric power system (66kV~500KV).
Features include high working vacuum, fast oil filtering, and sound oil protection.
Suitable for oil treatment, vacuum oil injection, and cyclic hot oil drying in the installation and maintenance of large-capacity transformers.
1800LPH Transformer Oil Purification Machine Specification
Item

Parameter

Type Unit

ZJA1.8KY

ZJA3KY

ZJA6KY

ZJA9KY

ZJA12KY

ZJA18KY

Technical Parameter

Flow Rate

L/H

1800

3000

6000

9000

12000

18000

Working Vacuity

Pa

≤80

Working Pressure

Mpa

≤0.35

Temperature Range

o

C

45-65

Power Supply

50Hz 380V 3-Phase 4-Wire (or as requested)

Total Power

KW

16

36

70

100

150

200

Inlet/Outlet Diameter

DN

20/20

25/25

32/32

40/40

50/50

65/65

Size

Length

Cm

160

180

220

250

280

345

Width

Cm

125

145

160

195

215

260

Height

Cm

200

220

245

270

300

300

Weight

Kg

650

900

1200

1600

2200

3000
The machine size and weight will change slightly due to different configurations.
1800LPH Transformer Oil Purification Machine Working Principles
When the transformer oil filtration plant is working, the waste transformer oil under the action of pressure difference inside and outside enters into the prefilter. The larger particles are filtered by the purifier and the oil is heated by multiple infrared rays before entering the special personalized vacuum separator. Waste transformer oil first evaporates into an oil mist in the vacuum separator and then forms a film. The contact area between the waste transformer oil and the transformer oil filter expands hundreds of times under the vacuum condition, and the water in the oil evaporates rapidly under the conditions of high heat, high vacuum, large surface, and high pumping speed and is discharged by the vacuum system.
The steam discharged from the upper part of the vacuum separator is firstly cooled and dehumidified by the condenser and then cooled again in the cooler. The condensed water is discharged into the water storage device, and the air is finally discharged into the air by the vacuum pump after two condensations and dehumidification.
The dry oil in the vacuum separator after vacuum vaporization and dehydration is raised from negative pressure to positive pressure through the oil pump. After secondary filtration, the clean oil is discharged from the oil outlet to complete the whole process of clean oil.
Oil Data After Filtration
| | | |
| --- | --- | --- |
| Item | Type Unit | Oil Treatment Index |
| Breakdown Voltage | KV | ≥70 (Spherical electrodes) |
| Water Content | ppm | ≤5 |
| Gas Content | % | ≤0.3 |
| Filtering Accuracy | µm | 1 |
Flow Chart of Transformer Oil Purification Machine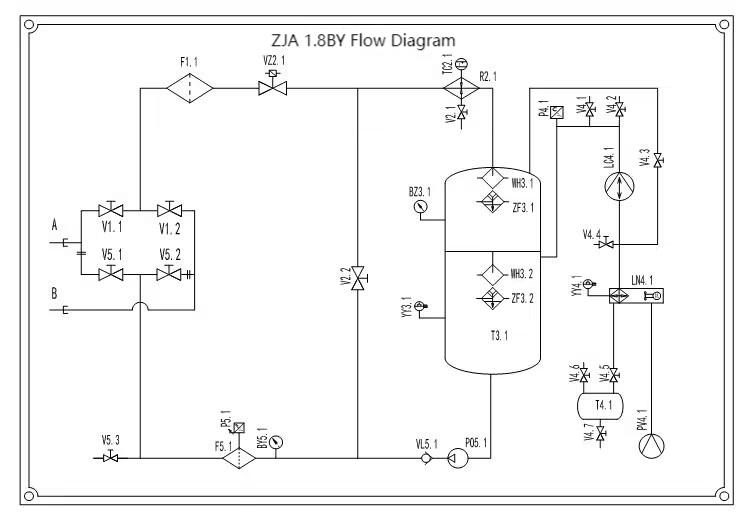 After-Sales Service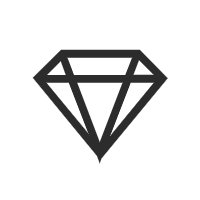 1-year guarantee for producing high quality(People-damaged components are charged).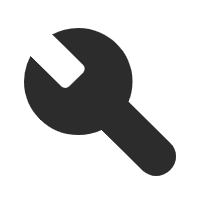 Lifelong upkeep and spare parts supply.

Freely design customized products according to customer requirements.

Free training on equipment installation and operating procedures for your employees in need.