ZJA Double Stage Transformer Oil Filtration Machine
ZJA Double Stage Transformer Oil Filtration Machine's purpose is to filter impurities in waste transformer oil.
Enhances transformer oil properties for 66KV to 500KV power transmission projects.
Removes trace water, gas, and particulate matter from insulating oil.
Improves the performance of transformers, circuit breakers, mutual inductors, cables, and capacitors.
Components all rely on an insulation system.
Share to
Features of Transformer Oil Filtration Machine
Used in the electric power system (66kV~500KV).
Features include a high working vacuum, fast oil filtering, and sound oil protection.
Suitable for oil treatment, vacuum oil injection, and cyclic hot oil drying in the installation and maintenance of large capacity transformers.
As a powerful oil purifier manufacturer, YUNENG can produce various kinds of oil purification units and has been committed to providing you with the best service.
Transformer Oil Filtration Machine Specification
Item

Parameter

Type Unit

ZJA1.8KY

ZJA3KY

ZJA6KY

ZJA9KY

ZJA12KY

ZJA18KY

Technical Parameter

Flow Rate

L/H

1800

3000

6000

9000

12000

18000

Working Vacuity

Pa

≤80

Working Pressure

Mpa

≤0.35

Temperature Range

oC

45-65

Power Supply

50Hz 380V 3-Phase 4-Wire (or as requested)

Total Power

KW

16

36

70

100

150

200

Inlet/Outlet Diameter

DN

20/20

25/25

32/32

40/40

50/50

65/65

Size

Length

Cm

160

180

220

250

280

345

Width

Cm

125

145

160

195

215

260

Height

Cm

200

220

245

270

300

300

Weight

Kg

650

900

1200

1600

2200

3000
The ZJA transformer oil filtration machine is also known as the "Transformer Oil Centrifuging Machine" in Bangladesh.
Transformer Oil Filtration Machine Layout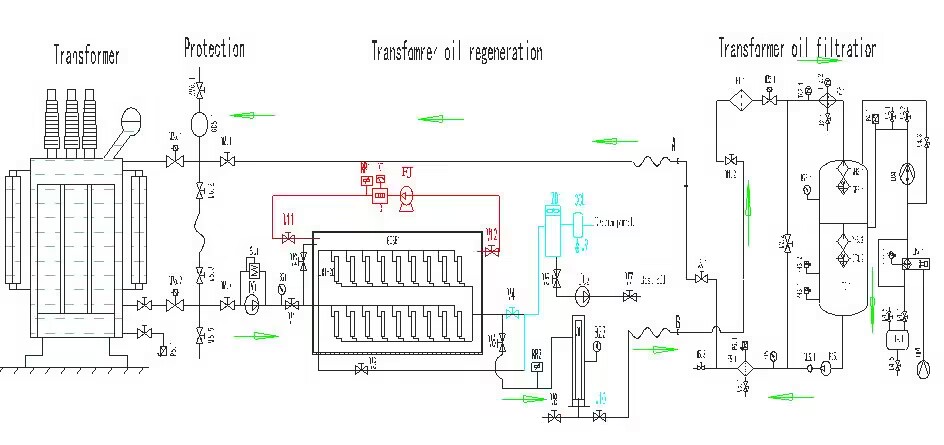 Applications of Transformer Oil Filtration Machine
ZJA Series high vacuum transformer oil filter machine is mainly used in the power industry, power stations, power companies, metallurgy, chemical machinery, transportation, railways, and other industries. It is used to filter the oils such as transformer oil, and imported oil.
Oil filtration can be performed on-site.
Vacuum dry damp electrical equipment.
Vacuum the newly installed or overhauled transformer, and carry out vacuum oil injection at the same time.
How Does ZJA Double Stage Transformer Oil Filtration Machine Work?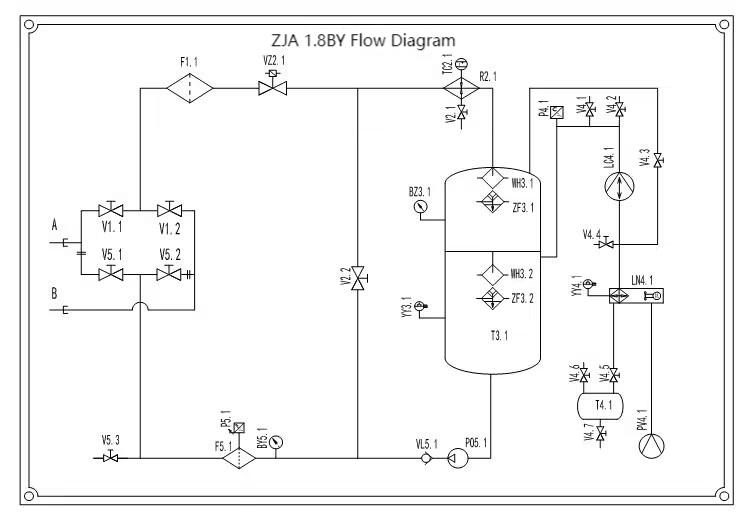 The process begins with the oil passing through a pre-filter and entering a heating unit.
Inside the vacuum separator, the heated oil undergoes separation, with a vacuum pump and roots pump at work.
Subsequently, the root pump directs the oil to the condenser, while water vapor molecules are drawn into a water receiver.
Through a secondary filter and fine filter, the oil is processed as it exits the oil pump.
The steps in the operation include:

Creating a vacuum by expelling air from the vacuum tank with the vacuum pump.
External oil enters the primary filter via the oil inlet pipe, where larger particles are removed.
Heating the oil to 45~65℃ in the heating tank before automatic oil float valve regulation.
The rapid rotation of the jet wing separates the heated oil into a semi-mist, causing water in the oil to evaporate into vapor, which is then drawn into the condenser by the vacuum pump.
Cooling the water vapor in the condenser, results in its conversion back to water and release.
Discharging the oil in the vacuum degassing and dehydration chamber through the oil discharge pump, with fine particulate impurities being filtered out by a fine filter.
Why We Need Transformer Oil Filtration Machine?
The transformer oil will be aged or polluted after running for a period of time, and mechanical impurities, moisture, gas, etc. will enter the transformer oil.
Both new oil and transformer oil after a period of use need to be filtered. At this time, the role of the transformer oil filtration machine is reflected. The equipment can effectively remove water, gas, suspended impurities, precipitated impurities, etc. from inferior transformer oil.
It can filter and purify the inferior transformer oil and switch oil, improve the oil quality, and restore the viscosity, flash point, and service performance of the lubricating oil, so as to ensure the normal operation of the transformer system.
Oil Data After Filtration
| | | |
| --- | --- | --- |
| Item | Type Unit | Guarantee indexes |
| Breakdown Voltage | KV | ≥70 (Spherical electrodes) |
| Water Content | ppm | ≤5 |
| Gas Content | % | ≤0.3 |
| Filtering Accuracy | μm | 1 |
What are the Advantages of the Transformer Oil Filtration Machine?
This high vacuum transformer oil filter machine offers several advantages when it comes to filtering waste oil.
It utilizes vacuum separation technology, enabling a vacuum degassing separation process. This technology effectively doubles the evaporation area and extends the oil's residence time in the vacuum chamber. As a result, it enhances the quality and reliability of the filtered oil.
Enhances the interaction between water and gas molecules, achieving multiple vacuum cycles.
Equipped with a vacuum pump precooler, which reduces water intake into the vacuum pump.
Decrease the frequency of vacuum pump oil replacement and prolong the vacuum pump's lifespan.
Heating and high vacuum quickly remove water from oil due to the lowered boiling point of water in oil under high vacuum conditions.
Remove impurities from the oil, and achieve the goal of oil purification.
Can You Provide the Portable Transformer Oil Filtration Machine?
Of course, we can provide portable high vacuum transformer oil filter machines, open-type, or closed-type. You can choose according to your usage environment.
The portable transformer oil filtration machine is mounted on a trailer and can be easily moved on or off-highway and transferred to any work point you need. It can solve the problem of transformer oil filtration under various conditions for you.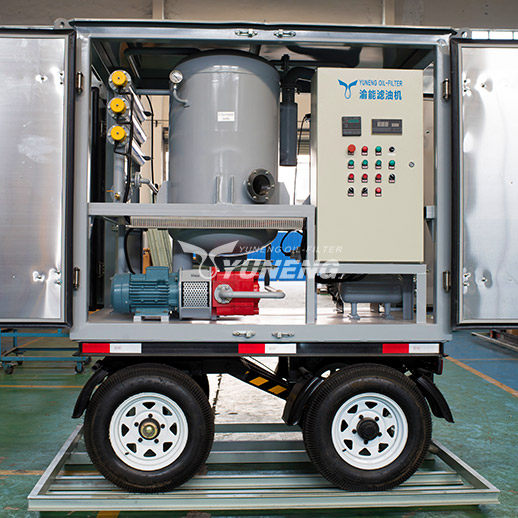 Choose a Reliable Transformer Oil Filtration Machine Manufacturers
YUNENG is an experienced transformer oil filtration machine manufacturer, you can contact us for inquiries. Various types of industrial transformer oil filter machines for sale can be produced. It is mostly used in industrial and mining enterprises such as power companies, power plants, power stations, metallurgy, railways, petrochemicals, etc. Our pre-sales customer service staff and after-sales customer service staff will reply to you as quickly as possible.
After-Sales Service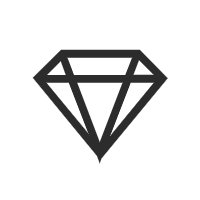 1-year guarantee for producing high quality(People-damaged components are charged).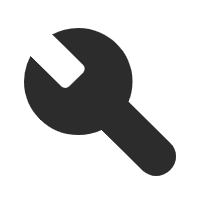 Lifelong upkeep and spare parts supply.

Freely design customized products according to customer requirements.

Free training on equipment installation and operating procedures for your employees in need.