YUNENG Transformer Vacuum Pumping Machine for Transformer Drying
YUNENG, dedicated in oil and gas treatment solution for nearly 25 years, always aims to offer dearest customers the best solution and service.
The ZJ Series transformer vacuum pumping machine is mainly used to pump vacuum of the transformer, and dry the transformer. It could prevent the moisture to damage the electrical parts inside the transformer.
Yuneng transformer evacuation system machine features anti-sucking, fast startup, quick pumping, stable performance and simple operation.
Recently, we shipped another 1200L/S vacuum pumping set for transformer as below: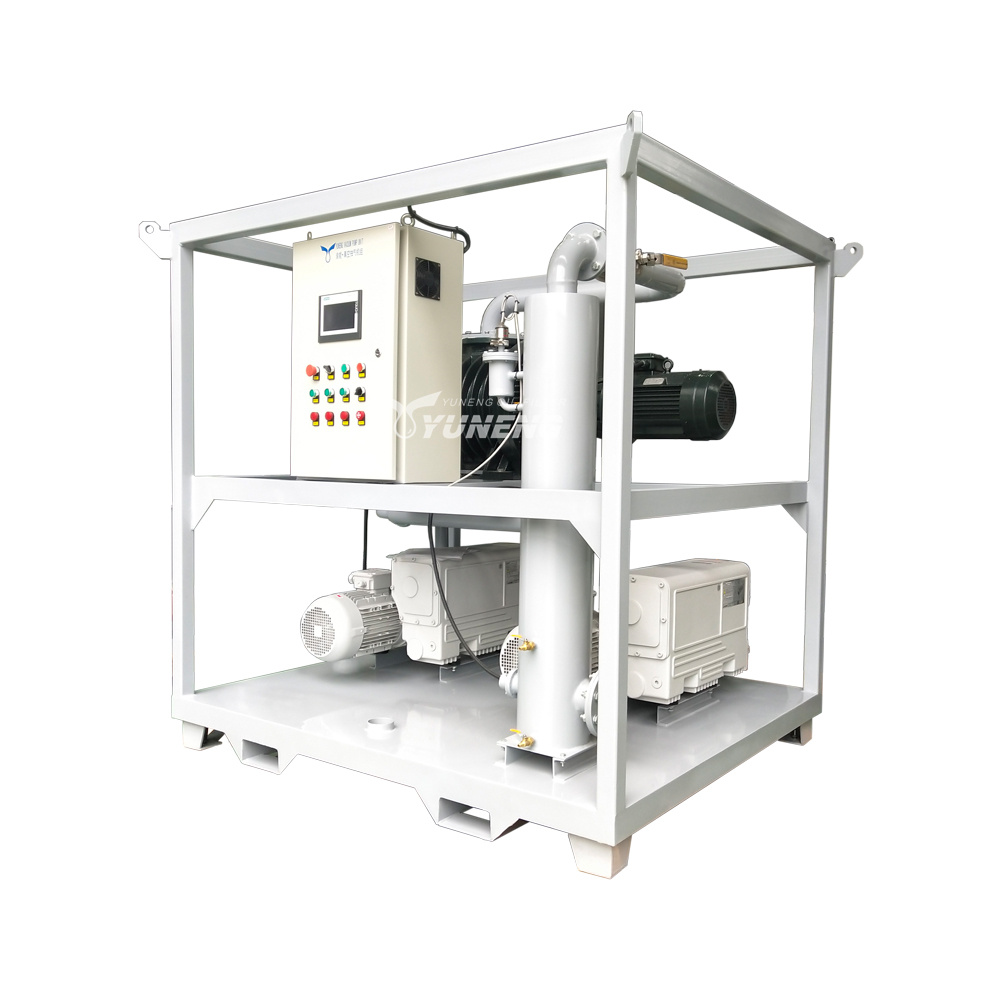 If you have any inquiry about our vacuum pumping set or other oil and gas handling machines, such as transformer oil filtration machine, transformer dry air generator or SF6 gas handling machine, please contact us any time.