QTHS Sf6 Gas Filling Equipment
YUNENG QTHS SF6 gas-filling equipment recovers, purifies, and fills SF6 gas in GIS or other insulated electrical equipment.
This equipment vacuums fills, recovers, and stores SF6 gas.
We prioritize customer satisfaction and can customize the machine according to specific requirements.
Share to
What is Sf6 Gas Filling Equipment?
QTHS SF6 gas filling device features a 32-bit processor, multi-CPU system, and IT interface tech for automatic temperature settings, detector controls, and data functions.
The full Chinese menu interface displays multiple parameters simultaneously for easy and convenient operation.
It allows computer-based control via USB, eliminating the need for external workstations. Also, it provides an analog output interface.
Equipped with professional gas industry chromatographic solutions, using VICI Valco automatic ten-way switching valve and a dedicated SF6 gas separation column.
The process employs a multi-channel precision valve for chromatographic separation flow control.
Core components include the company's high-sensitivity thermal conductivity and hydrogen flame detector.
Features a special fluorine-containing gas sampling and purging system.
Includes a complete set of professional digital, full Chinese anti-control gas chromatographs.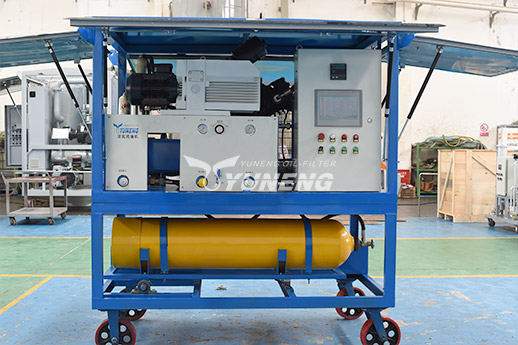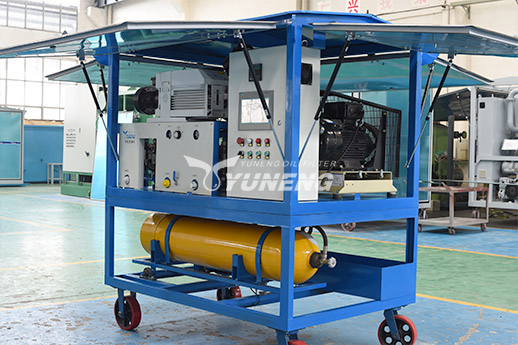 Sf6 Gas Filling Equipment Specification
Type
High-pressure liquefaction, air cool, mobile

Working Environmental Temperature

-10

℃

~ 40

℃

Recovery

Initial pressure

0.8

Final pressure (MPa)

≤0.05

Time to recover 1m3 gas(h/m)

≤0.5

Filling

Initial pressure

≤133

Final pressure (MPa)

0.8

Time to recover 1m3 gas(h/m)

≤0.5

Time for pumping vacuum from 0.1Mpa to 133Pa(h/m)

≤1

Limit vacuum (Pa)

≤10

Gas purity after recovery SF6 (50KGS)

Water content(PPM/V)

≤60

Oil content (PPM/W)

≤5

Dust(Micron

)

≤1

Storing Tank

Storage method

Liquid gas

Pressure (MPa)

≤5.0

Volume (L)

300

Liquid volume(Kg)

280

Liquefaction method

High-pressure liquefaction

Vaporization method

Heating with electricity

Dry filter regeneration

Vacuum heating re-activated

Power

380V 50Hz 3 Phase 4 Wire (based on your requirement)

Overall dimension

mm

1600*1000*1900 (including the storing tank)

1600*1000*1200 (without the storing tank)

Total power (KW)

≤8
The machine size and weight will change slightly due to different configurations.
What is the Sf6 Gas Filling Equipment Procedure?
Correct operation process of SF6 gas vacuum and inflatable device.
Recover SF6 gas
When the SF6 gas is extracted, the gas automatically flows through the purification filter in the unit.
Then it is compressed and cooled by the SF6 compressor, and then the SF6 gas is stored in the storage tank. (Can be in gaseous or liquid form)
Vacuum
The air and moisture in the air chamber and the switch are removed by a vacuum pump.
Fill with SF6 gas
Fill the purified and dried SF6 gas from the storage tank into the air chamber that has been evacuated until the pressure in the air chamber reaches the set working pressure.
Functions of Sf6 Gas Filling Equipment
The Sf6 Filling Equipment consists of the SF6 compressor, vacuum pump, vacuum system with anti-oil return device, condensation system, liquid storage tank, purification system with built-in renewable dry filter, dust filter, ball valve, vacuum gauge and electrical control, pressure Detection and alarm devices, instrument panels, and other auxiliary facilities.
The machine can vacuum all kinds of SF6 electrical equipment.
Fill electrical equipment with SF6 gas.
Recover SF6 gas from the electrical appliances used, and carry out purification treatment at the same time.
Compress and store SF6 gas in the storage tank.
This Sf6 Filling Equipment is suitable for SF6 electrical appliances and GIS combined electrical appliances.
After-Sales Service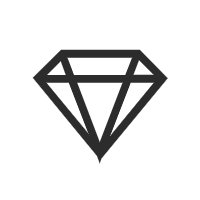 1-year guarantee for producing high quality(People-damaged components are charged).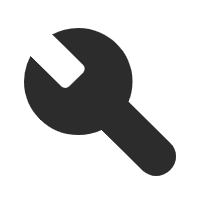 Lifelong upkeep and spare parts supply.

Freely design customized products according to customer requirements.

Free training on equipment installation and operating procedures for your employees in need.