SF6 Gas Handling Equipment
YUNENG SF6 gas handling equipment is composed of retrieving, filling, filtration, vacuuming, storing, and controlling systems.
The device has the merits of good design, rust, shockproof, and reliability.
Easy and convenient to maintain and operate the SF6 gas handling equipment.
Rotary parts of the SF6 handling equipment are well protected for safety.
Share to
Features of the SF6 Gas Handling Equipment
The SF6 gas equipment vacuums well, inflates quickly, uses little energy, intuitive display of the instrument, and is versatile.
The device itself leaks less than 1%, the vacuum system is equipped with anti-return measures, and the power supply is equipped with an automatic control system for phase sequence commutation to prevent the vacuum pump from reversing.
YUNENG is a manufacturer with rich experience in the production of SF6 gas handling equipment, you can choose with confidence.
SF6 Gas Handling Equipment Specification
Type
High pressure liquefaction, air cool, mobile

Working Environmental Temperature

-10

℃

~ 40

℃

Recovery

Initial pressure

0.8

Final pressure (MPa)

≤0.05

Time to recover 1m3 gas(h/m)

≤0.5

Filling

Initial pressure

≤133

Final pressure (MPa)

0.8

Time to recover 1m3 gas(h/m)

≤0.5

Time for pumping vacuum from 0.1Mpa to 133Pa(h/m)

≤1

Limit vacuum (Pa)

≤10

Gas purity after recovery SF6 (50KGS)

Water content(PPM/V)

≤60

Oil content (PPM/W)

≤5

Dust(Micron

)

≤1

Storing Tank

Storage method

Liquid gas

Pressure (MPa)

≤5.0

Volume (L)

300

Liquid volume(Kg)

280

Liquefaction method

High pressure liquefaction

Vaporization method

Heating with electricity

Dry filter regeneration

Vacuum heating re-activated

Power

380V 50Hz 3 Phase 4 Wire (based on your requirement)

Overall dimension

mm

1600*1000*1900 (including the storing tank)

1600*1000*1200 (without the storing tank)

Total power (KW)

≤8
The machine size, weight will change slightly due to different configurations.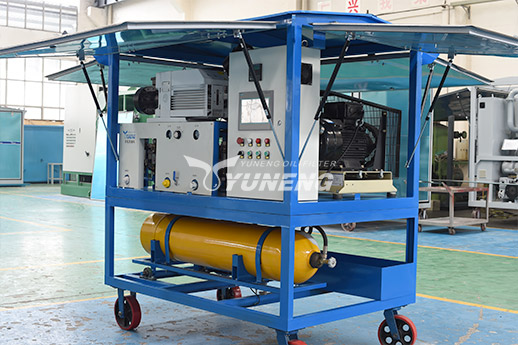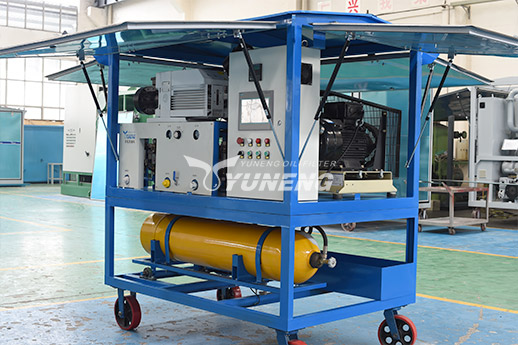 Product Usage of the SF6 Gas Handling Equipment
The SF6 equipment can be vacuumed and checked for pressure to recover the device, its containers, and pipes.
It can vacuum and assess the vacuum pressure of the insulation equipment.
The machine can remove and store SF6 gas while checking the remaining vacuum pressure of the insulation equipment.
It also filters and purifies SF6 gas to remove moisture and particles.
The equipment refills the insulating equipment with SF6 gas to the required operating pressure.
After-Sales Service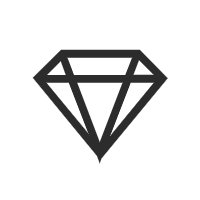 1-year guarantee for producing high quality(People-damaged components are charged).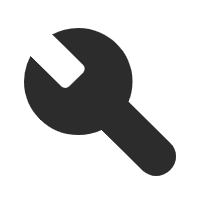 Lifelong upkeep and spare parts supply.

Freely design customized products according to customer requirements.

Free training on equipment installation and operating procedures for your employees in need.